ESPRIT DISRUPTIF DANS L'UNIVERS DU CIDRE, SASSY PRÔNE LE RETOUR DU VRAI GOÛT, LA TOUCHE MODERNE DE PLUS. CÔTÉ PAPILLES, C'EST SIMPLE, SASSY VISE L'EXCELLENCE.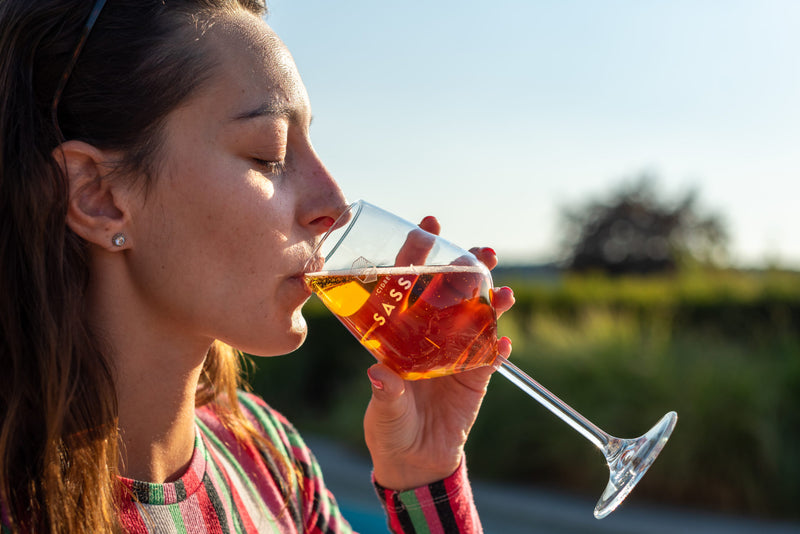 ABOUT US
Maison SASSY is the new, modern face of traditional Normandy cidre. Our home – the Château de Sassy, Normandy – has preserved the tradition of cidre and calvados making since 1852, thanks to our co-founder Xavier's family and their love for the terroir.
Our mission is to elevate Normandy and celebrate cidre. We created Maison SASSY to change perceptions of cidre through authentic and high-quality handcrafted products, and help put Normandy back on the map.
OUR EXPERTISE
In order to develop an innovative product that respects tradition, the founders have collaborated with a renowned cellar master to create carefully reworked recipes. Their vision is to revolutionise the perception of artisanal cidre.
Today, the production process is free from additives and concentrates, ensuring a natural and fresh drink and revealing a well-balanced flavour. From the carefully-selected varieties of apples and pears, to the bottling, we are proud to say that everything is 100 % locally-sourced.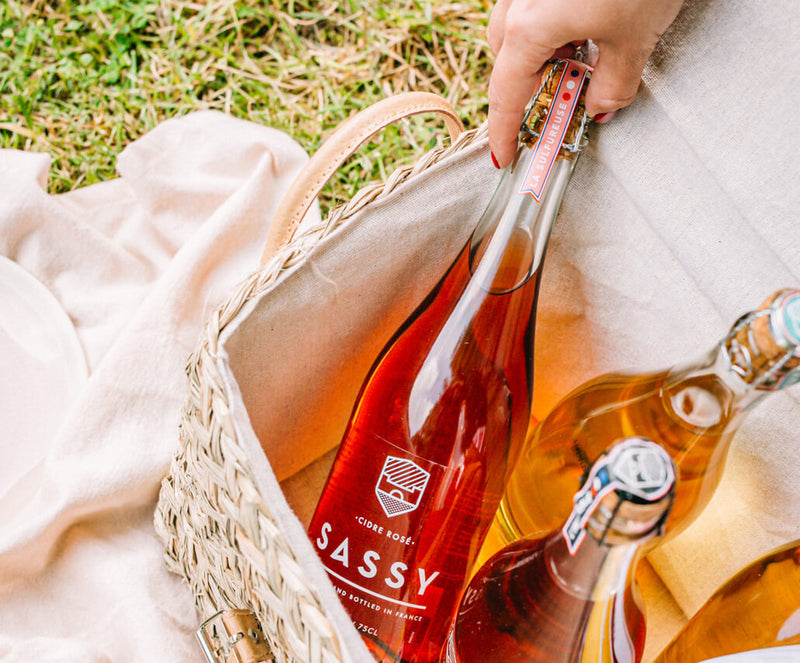 Irresistible Individuality
Sassy means celebrating uniqueness, championing difference and being individual.
Originality
Sassy urges you to embrace your contradictions and never question your originality.
Serious pleasure
Sassy means seeking out life's wonders, following your passions and taking pleasure seriously.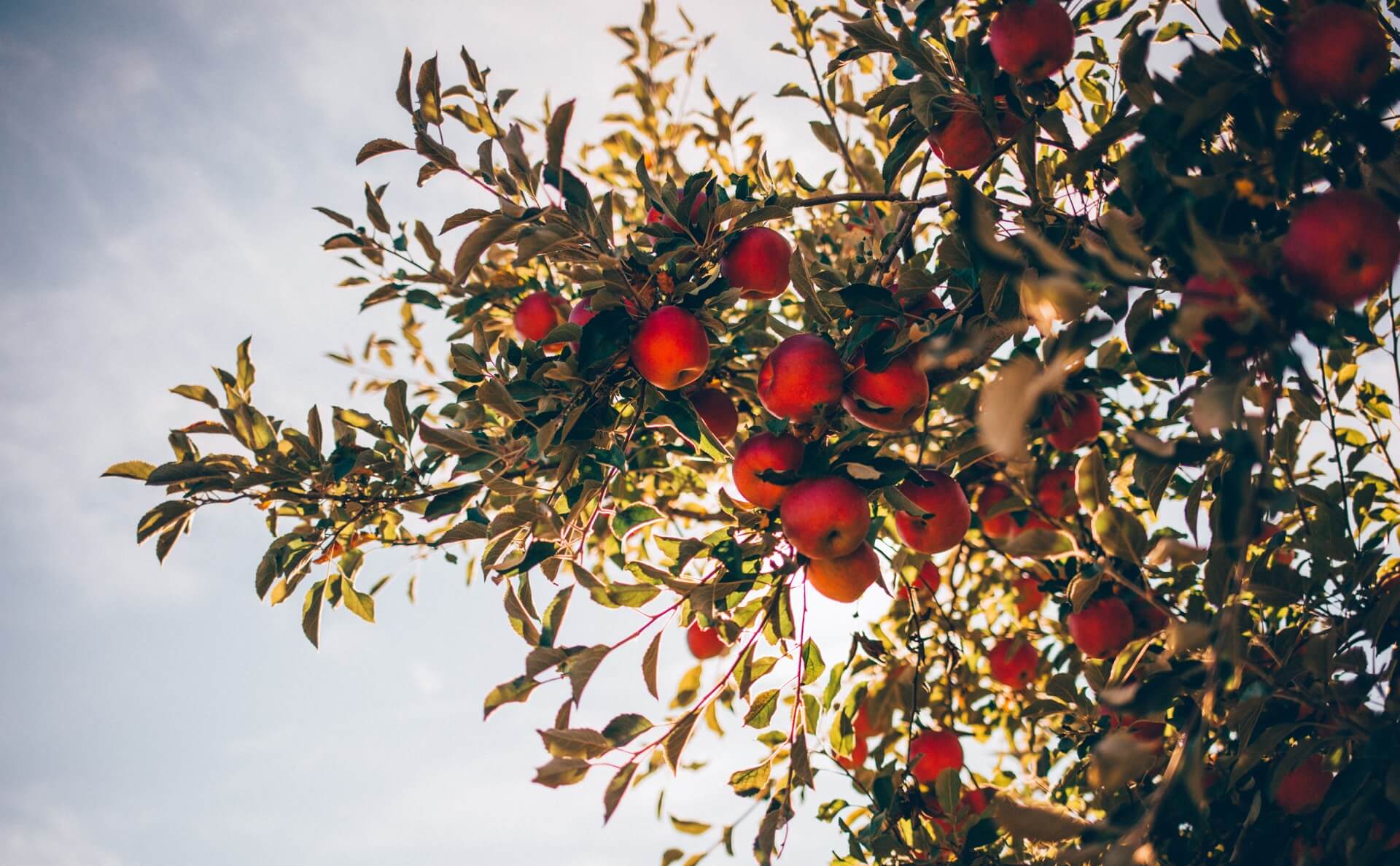 MADE IN NORMANDY
The production process is derived from apple and pear extraction and is free of additives. The enhanced aromas of the fruit exude fresh, well-balanced flavours.
From carefully selected varieties of apples and pears to bottling, everything is 100 % locally sourced and produced.
Our cidre brings together craft and creativity, blending authentic Norman provenance with contemporary cocktail culture.
Made with 100 % natural juice, lower ABVs and fewer calories, SASSY is more than simply cidre – it's the perfect aperitif, wine alternative and cocktail ingredient.
SASSY THE FAMILY
Maison Sassy is a family business at heart. La Famille Sassy now extends from our founders to our farmers, our creatives to our collaborators.
Crucial to the development of the Sassy brand are the chefs and mixologists who champion our cidres in the world's most premium restaurants and bars, as well as the artists we work with each year to create beautiful limited edition bottles.
Since its creation, SASSY ciders have been appreciated and recognized by the greatest experts. Alain Ducasse, Joël Robuchon or Alexandre Gauthier (from left to right on the photo), many chefs featured our creations on their menu.
SASSY's ciders inspired a lot of mixologists around the world, such as Maxime Hoerth, Sullivan Doh, Julien Escot, and others. Discover cocktails recipes created by the talented experts in mixology.